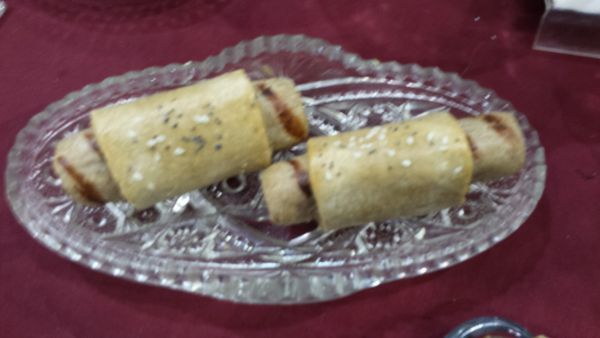 For the bigger appetite. For the smaller dogs, check out the Wisconsin Cheesy Brat. Same recipe, smaller size!!
Brat ingredients: Pulled pork, Wisconsin cheddar cheese, oatmeal, ground organic flax seed, wheat germ, egg, canola oil, bacon grease, rye, whole wheat flour
Bagel wrap ingredients: honey, egg, unbleached white flour, pinch of cinnamon.