Chicken or Duck Feet--Raw--Dehydrated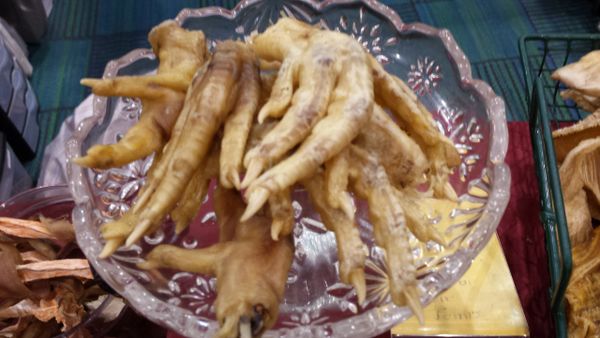 We procure all our meat and poultry raw from our local butchers. No need to worry about imports or chemicals. Everything is USA born, raised and processed. When we get it Raw, we know the quality is exceptional and it is locally sourced. NO IMPORTS!!

Chicken and Duck feet are completely digestable, will not splinter, and provide a lot of health benefits. They are rich in Protein, Calcium, Cartilage, and Collagen. Dogs love them, crunch them up, and look for more. Okay, --yes--, they sometimes play with them first. Then they crunch them up and look for more.
Chicken and Duck feet are a natural source of Chondroitin (joint health), source of Collagen (healthy skin & nails), Protein & Calcium (help to regenerate nerves, muscles, and bones, Helps cure spinal cord injury), and helps support healthy gums and teeth (chewing).