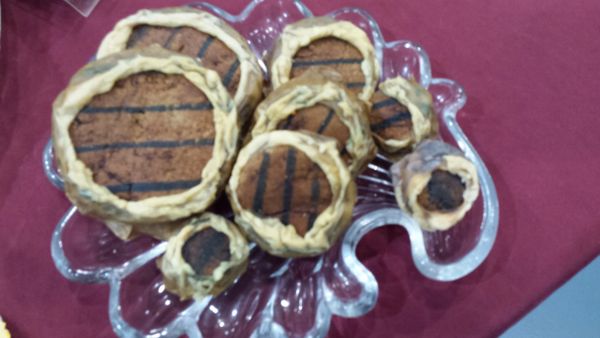 One of our best sellers!!  A Beef enriched Filet Cookie wrapped with tripas. 
Tripas has a lot of Amino Acids that are lacking in your dog's normal diet. It Aids in digestive health (probiotics), oral health, Is a nutritionally balanced source of Calcium & Phosphorus. Has an optimal ratio of Omega 3 and Omega 6 fatty acids and is high in heart healthy unsaturated fat. It is also an excellent source of Protein,
Filet Ingredients: Beef Tenderloin, egg, canola oil, amino acids, chick peas (ground) and lentils (ground).