Veggie Lover Bones - grain free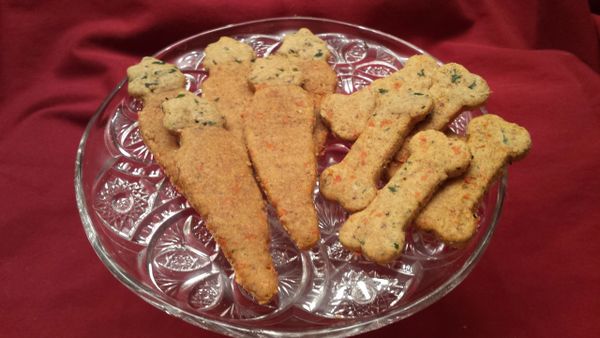 Vegan. Egg free,  Dairy free, Wheat free, grain free, and gluten free.
Ingredients: veggie of your choice :
                                                  Sweet potato  w/orange peel & tumeric.
                                                  or   Green bean w/kelp & thyme.
                                                  or   Carrot w/cinnamon & Kale,
                                                 or    Pumpkin & Sweet Potato
All choices are made with : hemp seed hearts, organic ground flax seed, canola oil, molassas ,parsley, milled lentils, milled chick peas, milled tapioca.
For  Diabetes, molasses are replaced with Agave.